Robinson Crusoe
by Daniel Defoe; Robert Ingpen (Illustrator)
$49.99
AUD
Category: Classics
Daniel Defoe's Robinson Crusoe, regarded by many to be first novel in English, is also the original tale of a castaway struggling to survive on a remote desert island. This Penguin Classics is edited with an introduction and notes by John Richetti. The sole survivor of a shipwreck, Robinson Crusoe is wa shed up on a desert island. In his journal he chronicles his daily battle to stay alive, as he conquers isolation, fashions shelter and clothes, enlists the help of a native islander who he names 'Friday', and fights off cannibals and mutineers. Written in an age of exploration and enterprise, it has been variously interpreted as an embodiment of British imperialist values, as a portrayal of 'natural man', or as a moral fable. But above all is a brilliant narrative, depicting Crusoe's transformation from terrified survivor to self-sufficient master of an island. This edition contains a full chronology of Defoe's life and times, explanatory notes, glossary and a critical introduction discussing Robinson Crusoe as a pioneering work of modern psychological realism. Daniel Defoe (1660-1731) had a variety of careers including merchant, soldier, and political pamphleteer. Over the course of his life Daniel Defoe wrote over two hundred and fifty books on economics, history, biography and crime, but is best remembered for the fiction he produced in late life, which includes Robinson Crusoe (1719), Moll Flanders (1722) and Roxana (1724). Defoe had a great influence on the development of the English novel and many consider him to be the first true novelist. If you enjoyed Robinson Crusoe, you may like Alexandre Dumas' The Count of Monte Cristo, also available in Penguin Classics. 'Robinson Crusoe has a universal appeal, a story that goes right to the core of existence' Simon Armitage   ...Show more
Arsene Lupin, Gentleman-Thief
by Maurice Leblanc; Michael Sims (Notes by, Introduction by)
$24.99
AUD
Category: Classics
Leblanc's creation, gentleman thief Ars ne Lupin, is everything you would expect from a French aristocrat - witty, charming, brilliant, sly ... and possibly the greatest thief in the world.   For more than seventy years, Penguin has been the leading publisher of classic literature in the English-speak ing world. With more than 1,700 titles, Penguin Classics represents a global bookshelf of the best works throughout history and across genres and disciplines. Readers trust the series to provide authoritative texts enhanced by introductions and notes by distinguished scholars and contemporary authors, as well as up-to-date translations by award-winning translators. ...Show more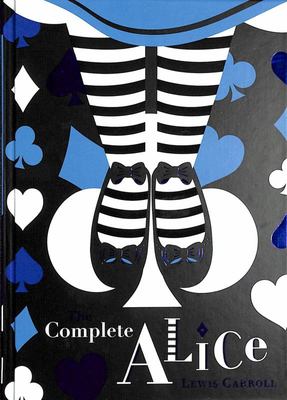 $19.99
AUD
Category: Classics | Series: Puffin Classics Ser.
This beautiful hardback edition is a special Puffin Classic created in partnership with the world-famous V & A Museum, and has a stunning cover design inspired by the iconic fashion featured in the book. You never know where you'll find yourself in Alice's Adventures in Wonderland by Lewis Carroll! On an ordinary summer's afternoon, Alice tumbles down a hole and an extraordinary adventure begins. In a strange world with even stranger characters, she meets a grinning cat and a rabbit with a pocket watch, joins a Mad Hatter's Tea Party, and plays croquet with the Queen! Lost in this fantasy land, Alice finds herself growing more and more curious by the minute . . . ...Show more
$22.99
AUD
Category: Classics
THE INSPIRATION BEHIND THE HIT NETFLIX SERIES, LUPIN. The year is 1905. Meet Arsène Lupin: a gentleman and a thief. When Arsène Lupin is arrested, the police think it's all over. But the most dangerous place for Lupin is to be behind bars... An enemy to the rich and powerful; a friend to the poor - A rsène Lupin will stop at nothing until he gets what he wants. ...Show more
$12.99
AUD
Category: Classics | Series: Popular Penguins Ser.
The world and his mistress are at Jay Gatsby's party. But Gatsby stands apart from the crowd, isolated by a secret longing. In between sips of champagne, his guests speculate about their mysterious host. Some say he's a bootlegger. Others swear he was a German spy during the war. They lean in and whispe r 'he killed a man once'. Just where is Gatsby from and what is the obsession that drives him?   ...Show more
$12.99
AUD
Category: Classics | Series: Popular Penguins Ser.
As he lay dying, George Orwell summoned his publisher Fred Warburg to his bedside. No longer capable of holding a pen, the writer dictated a message to the public about the world of his new novel, Nineteen Eighty-Four. 'Don?t let it happen,? he concluded. 'It depends on you.?In an age of inescapable sur veillance, fake news, alternative facts, would-be Big Brothers and endless low-level wars, Orwell?s warning still speaks to us today, and with greater force than ever before.Republished with a new introduction by Dennis Glover, author of The Last Man in Europe, Orwell?s prophetic masterpiece is truly a story for our times. Orwell?s courage and his refusal to be silenced inspire hope that, ultimately, the spirit of humanity will win through. ...Show more
$14.99
AUD
Category: Classics
'Shoot all the bluejays you want, if you can hit 'em, but remember it's a sin to kill a mockingbird.' Meet Scout, the narrator of this book. Her story is one of Deep South summers, fights at school and playing in the street. The spooky house of her mysterious neighbour, Boo Radley, sags dark and forbidd ing nearby. Her brother, Jem, and her friend, Dill, want to make Boo come outside. Her story is about justice. When Scout's father, a lawyer, agrees to defend a black man against an accusation by a white girl, he must battle the prejudice of the whole town.It's about imagination - not just the kind you need for childhood games. Because you never really know a man until you stand in his shoes and walk around in them. Vintage Children's Classics is a twenty-first century classics list aimed at 8-12 year olds and the adults in their lives. Discover timeless favourites from The Jungle Book and Alice's Adventures in Wonderland to modern classics such as The Boy in the Striped Pyjamas and The Curious Incident of the Dog in the Night-Time. ...Show more
$12.99
AUD
Category: Classics | Series: Popular Penguins
A Victorian scientist propels himself into the future. Entranced at first by the Eloi, an elfin species descended from man, he soon realises that this beautiful people are simply remnants of a once-great culture - now weak and childishly afraid of the dark. They have reason to be afraid: in tunnels bene ath their paradise lurks another race - the sinister Morlocks. When the scientist's time machine vanishes he must confront the Morlocks or remain forever trapped in the future. ...Show more
$12.99
AUD
Category: Classics | Series: Popular Penguins Ser.
Truman Capote's masterpiece, In Cold Blood, created a sensation when it was first published, serially, in The New Yorker in 1965. The intensively researched, atmospheric narrative of the lives of the Clutter family of Holcomb, Kansas, and of the two men, Richard Eugene Hickock and Perry Edward Smith, wh o brutally killed them on the night of November 15, 1959, is the seminal work of the "new journalism." Perry Smith is one of the great dark characters of American literature, full of contradictory emotions. "I thought he was a very nice gentleman," he says of Herb Clutter. "Soft-spoken. I thought so right up to the moment I cut his throat." Told in chapters that alternate between the Clutter household and the approach of Smith and Hickock in their black Chevrolet, then between the investigation of the case and the killers' flight, Capote's account is so detailed that the reader comes to feel almost like a participant in the events. ...Show more
$12.99
AUD
Category: Classics
Renowned urban artist Shepard Fairey's new look for Orwell's timeless satire'All animals are equal. But some animals are more equal than others.'Mr Jones of Manor Farm is so lazy and drunken that one day he forgets to feed his livestock. The ensuing rebellion under the leadership of the pigs Napoleon an d Snowball leads to the animals taking over the farm. Vowing to eliminate the terrible inequities of the farmyard, the renamed Animal Farm is organised to benefit all who walk on four legs. But as time passes, the ideals of the rebellion are corrupted, then forgotten. And something new and unexpected emerges. . . Animal Farm- the history of a revolution that went wrong - is George Orwell's brilliant satire on the corrupting influence of power. ...Show more
$14.99
AUD
Category: Classics | Series: Penguin Classics Ser.
Wilde was both a glittering wordsmith and a social outsider. His drama emerges out of these two perhaps contradictory identities, combining epigrammatic brilliance and shrewd social observation. Includes Lady Windermere's Fan, Salome, A Woman of No Importance, An Ideal Husband, A Florentine Tragedy and The Importance of Being Earnest, which appears in full with the 'Grigsby' scene which originally made up the fourth act. ...Show more
$12.99
AUD
Category: Classics | Series: Popular Penguins Ser.
Charlotte Bronte (21 April 1816 - 31 March 1855) was an English novelist and poet, the eldest of the three Bronte sisters who survived into adulthood and whose novels have become classics of English literature.The literary heritage of the Bronte sisters entered the treasury of national English culture g aining recognition far beyond England. Particular success fell on the novel written by Charlotte Bronte Jane Eyre which was subsequently filmed. Written with sincerity and passion, the novel does not age and does not lose its charm. This novel is still one of the most popular classical works of the XIX century. The strength of his influence lies in the truth of the senses, in their truth, in the combination of the real with the romantic, in the captivating fascination of history, a simple little governess capable of great and faithful love, having managed, having overcome all the vicissitudes of fate in order to find her own happiness. ...Show more